A premium waterproof and shockproof phone case, Janazan's Samsung Galaxy S20 Ultra case is notable for its fashionable design, small size, and light weight. It's both shockproof and waterproof at up to 2 meters, making it the finest underwater phone case anywhere. This iPhone case is absolutely ideal for underwater mobile phone-assisted photography. Its highly protective design makes it a suitable phone case for swimming, snorkeling, surfing, mountaineering, and many other outdoor activities.
Janazan's waterproof Samsung cases are IP68-certified, fully sealed cases which maximize protection underwater. Designed according to military specifications, they are highly resistant to dust and sand. These phone cases come with front-cover built-in screen protectors which protect phones from scratches and provide visual clarity. Sleek and slim, they support wireless charging and do not affect regular use of the phone.
Janazan waterproof phone cases: the phone cases for the best protection of your phone.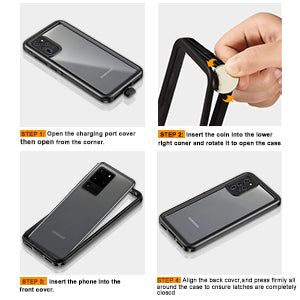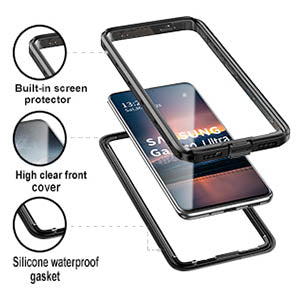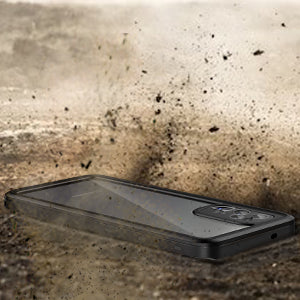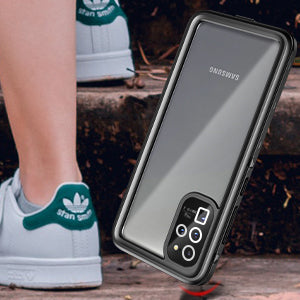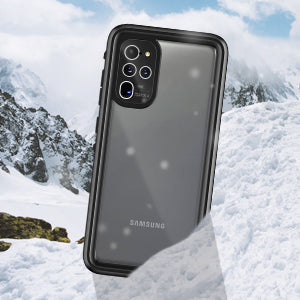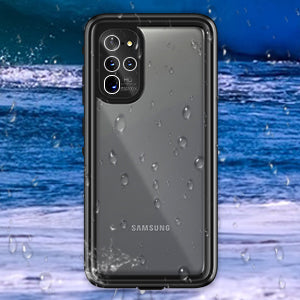 Beautiful!!
It is a beautiful case!! I got the teal one and it is absolutely beautiful!! Highly recommend!!
Great Waterproof cases.
I bought 2 one for mine and my wife's S20 Ultra 5g. They work great. Although I some how managed to scratch the screen protector somehow that's not supposed to be able to get scratched.
Perfect Savior
It's a great product! I enjoy videos and photos in the pool with my son w/ NO complaints here!
Good
Great phone case fits well in my hand and it is the right thickness without being to bulky or heavy.
Easy to Assemble
Very easy to assemble, looks durable