This Janazan waterproof iPhone case is designed specifically for the iPhone 12 Pro.
The ideal underwater phone case for use when swimming, snorkeling, or surfing, recording while using this case is easy and convenient - no risk of dust or water entering and damaging your phone. You can even use this Janazan phone case while running or climbing and avoid the risk of breakage.
Janazan's waterproof iPhone cases are IP68-certified, fully sealed cases which maximize protection underwater. Designed according to military specifications, they are highly resistant to dust and sand. These phone cases come with front-cover built-in screen protectors which protect phones from scratches and provide visual clarity. Sleek and slim, they support wireless charging and do not affect regular use of the phone.
Janazan waterproof phone cases: the phone cases for the best protection of your phone.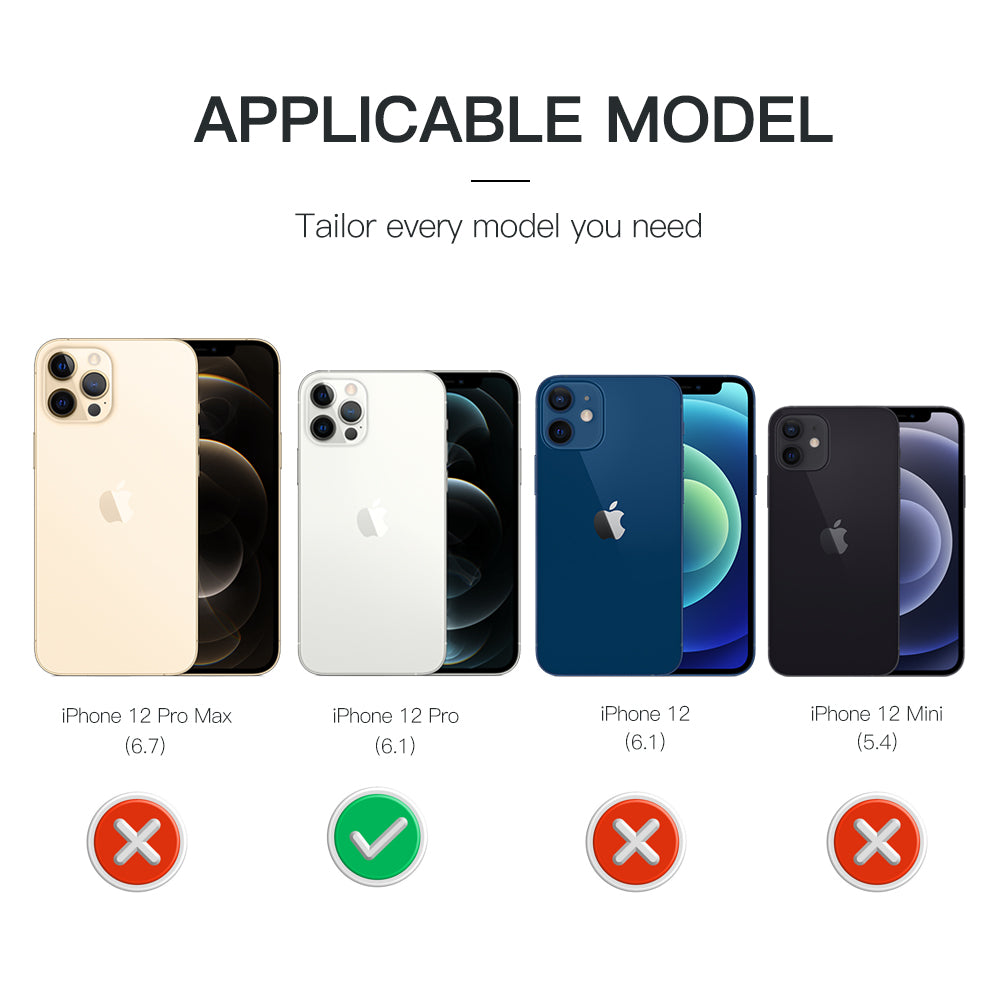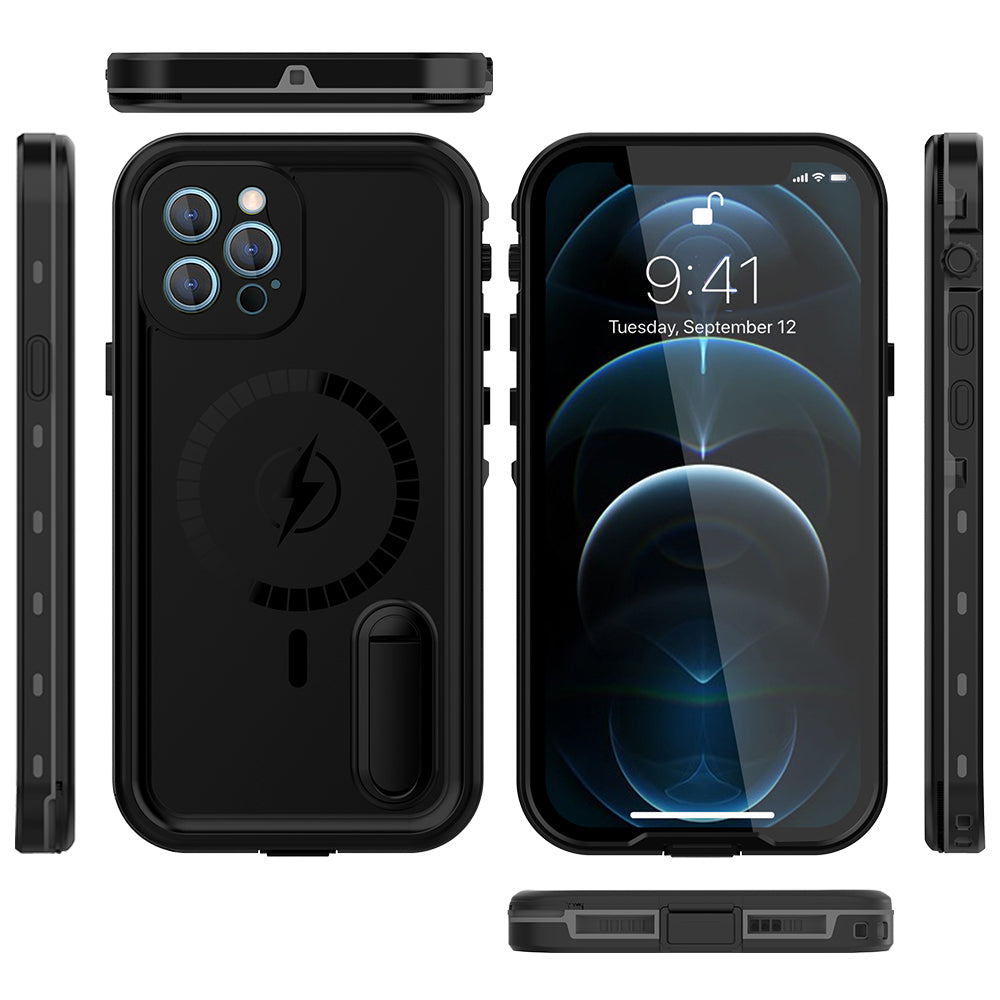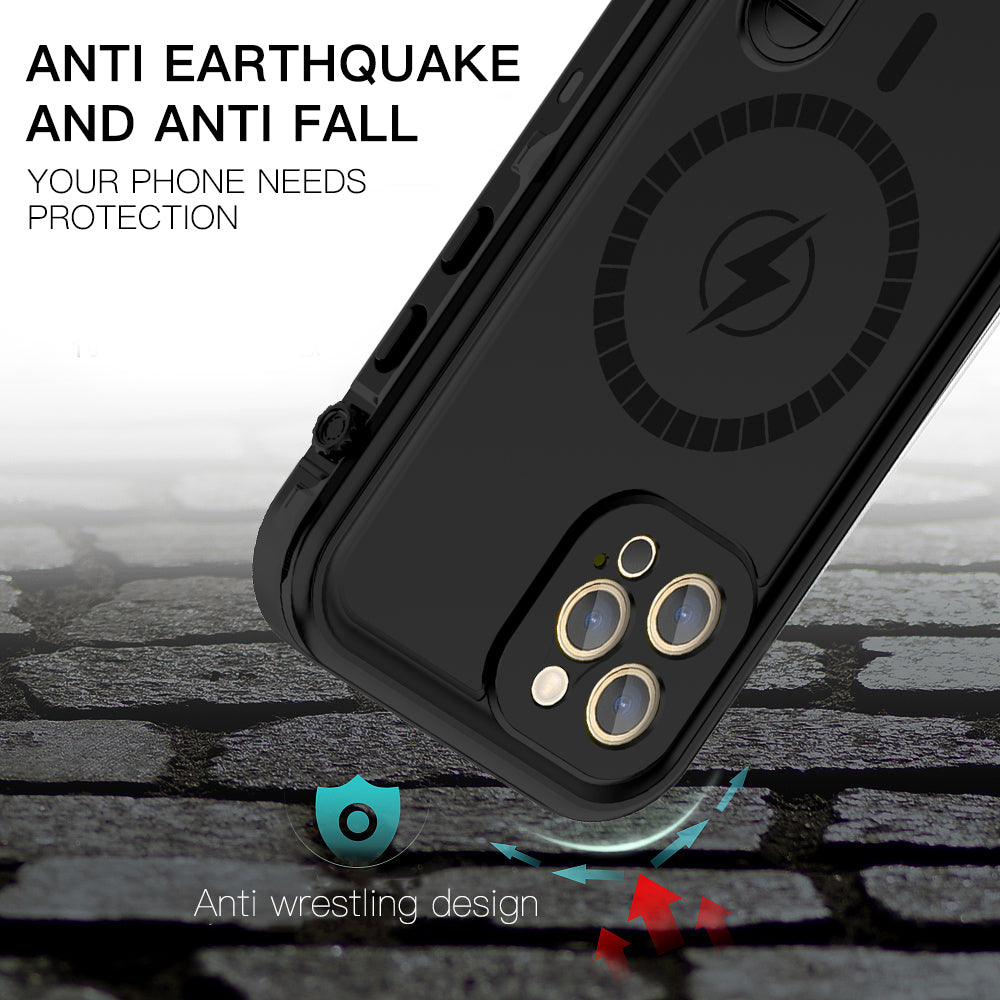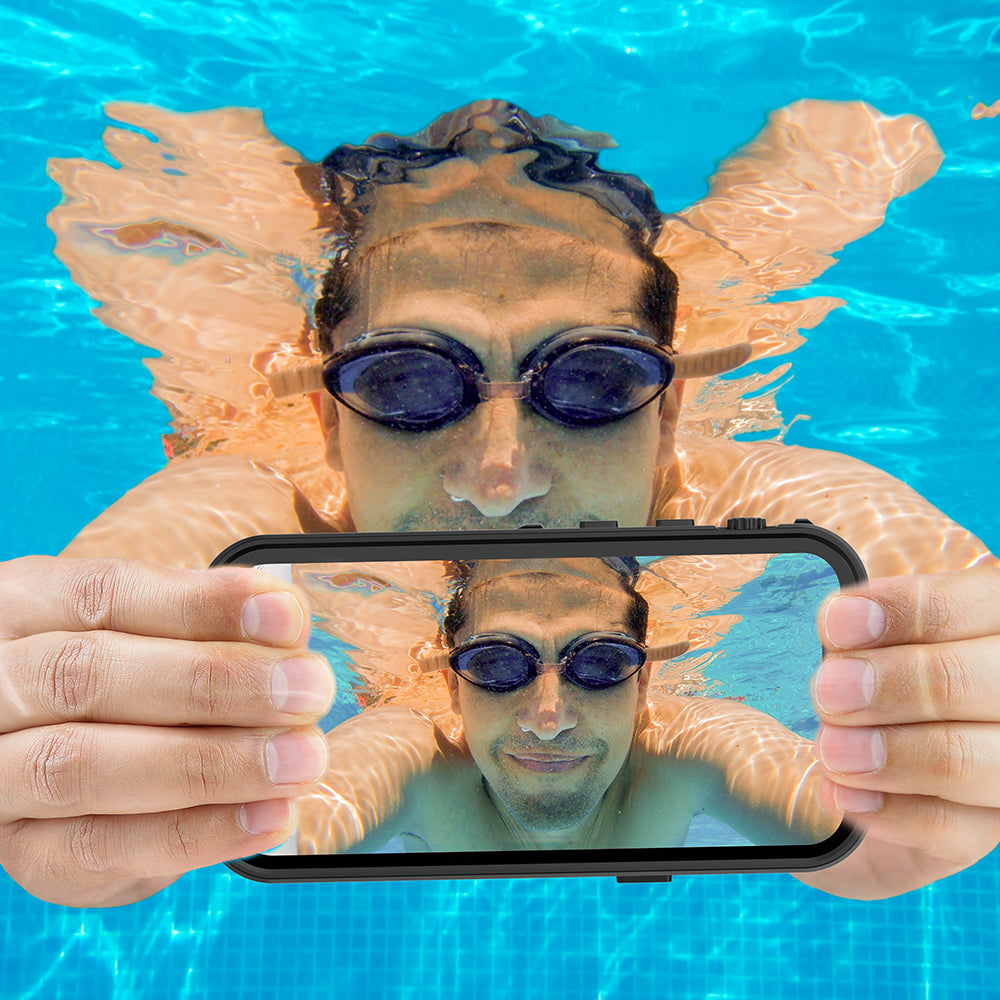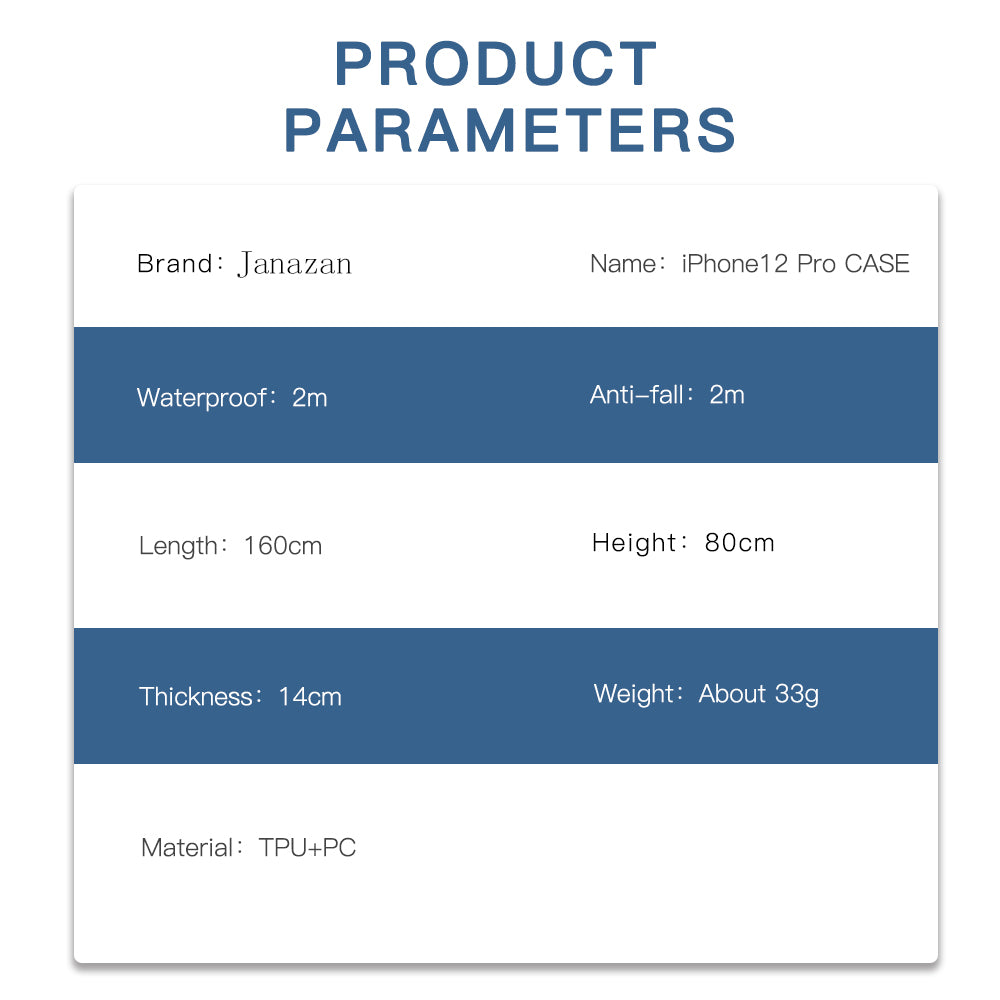 Works!
I needed to find a great product to give to my 27yr son for his phone as he is a masonry, and tends to be rough while working. This waterproof case is durable and not cheaply made. Works very well.
Does the job
Works great, amd great value for the price. I am sure there is probably some slight affect with the touch screen, but it is minor. Overall you cannot go wrong!